Nursery - Home Learning
See below for activities you can do with your child at home.
Happy Valentines Day!
Make some of these yummy heart biscuits and share them with people special to you!
See below for activities to try at home, listen to stories read by our nursery staff and more!
Try this simple maths activity to help your child's maths development (and it may help you sort out your sock drawer!)
Get some real socks or draw lots of different socks on paper, decorate them with patterns and mix them all up. Can your child choose a sock and find the one that matches? Can they describe the patterns and colours?
Here is Jacqui demonstrating a game that practices recognising numbers and counting amounts with this simple game that you can try at home!
Listen to Katy reading the Very Hungry Caterpillar by Eric Carle...
Ice Balloons
This is a lovely opportunity for sensory learning and exploring patterns. Using balloons, we made ice balls for the children to investigate - look at the amazing patterns inside!
Have a go and share your results with us on Evidence Me.
Try this game with your child - 'Kim's Game' perfect for developing vocabulary and memory - as demonstrated by Emma below.
Story time with Emma - Not Now Bernard! by David McKee
Story time with Jacqui - Harry and the Bucketful of Dinosaurs by Ian Whybrow
Make Writing Fun!
Making marks doesn't always have to be with a pencil and paper - try the simple activity below and make patterns, shapes, draw and write in a different way!
The activity below is great for helping support your child's understanding and vocabulary. Watch Jacqui and Skye demonstrate and then have a go at home!
You could make it trickier and incorporate some maths by making it into a shop game and writing prices on the items - can they count the correct amount of pennies to buy the item? Have fun!
Children in nursery have done a very exciting science experiment... and you can try it at home!
You will need:
100ml cold water
250ml vinegar
10ml washing up liquid
a few drops food colouring
half a cup of bicarbonate of soda
A large empty plastic bottle
See below for what to do next! (We'd love to see a video of your efforts on Evidence Me!)
Nursery Rhymes
Listening to and singing nursery rhymes is a fantastic way of supporting children's language, vocabulary, literacy and maths development. Watch these videos with your little one and sing along!
Play dough
Not only do most children love play dough, it is also brilliant at supporting their learning in lots of different ways. Not only does it help their creativity, but also their dexterity, their fine motor skills and their concentration.
Better still, it is really simple to make at home! Click the link below to see a really simple recipe from BBC Good Food: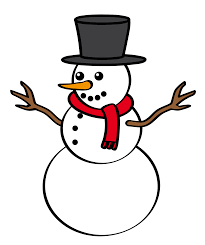 Winter time!
Did you have fun in the snow this week? Did you make a snowman, make snow angels or have a snowball fight? If you like, you could share a picture of what you got up to on Evidence Me.
Snowman craft
Have a go at making your own snowman picture using collage materials that you may have at home, like this: